Why did you want to compete for Miss High Lifter Mud Nationals?
Being a part of the High Lifter team is something I have always wanted to do and riding is a passion of mine. All my friends encouraged me to compete and doing a competition like this was something I was new to. I'm always up for a challenge and stepping out of my comfort zone to try anything. Being a face for a company is something that comes natural to me. Since I do own my own business, I know how important it is to keep that professional image and understand the commitment that comes with that. I love meeting new people and always make sure I leave lasting impressions on everyone I come in contact with. With my personality, I just felt like that opportunity had my name written all over it, and I was so excited to see where this journey was going to take me.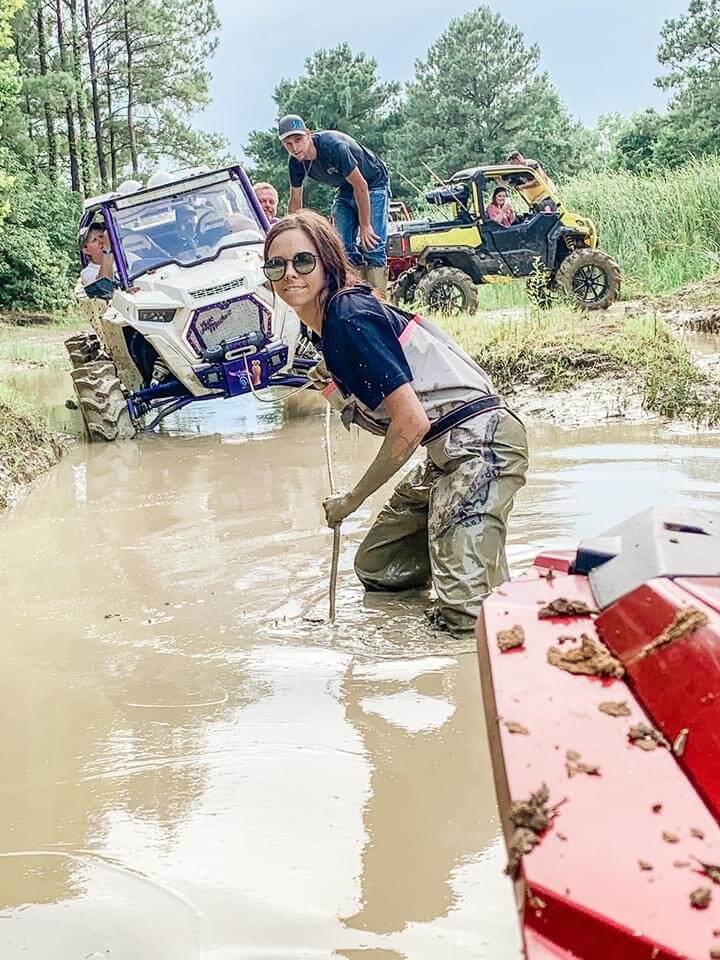 What has been the best part of becoming Miss High Lifter Mud Nationals so far?
The best part of being crowned Miss High Lifter Mud Nationals so far has been getting the chance to meet so many new faces and making new memories with the High Lifter Team. I look forward to all the new events I will get to be apart of.
What is your favorite mud riding story?
When Mud Nationals was cancelled due to Covid earlier this year, we packed our bags and were determined to ride out at Carters for the whole week. We all had planned to ride and nothing was stopping us. Every night, we rode, and we rode hard, making sure we made the most of what we called our Mud Nats. That was one of the many trips I have been on where we lived and breathed mud riding, and I will never forget how much fun we all had, even if Covid ruined our original plan.
What kind of unit do you ride?
I ride a 2015 Polaris RZR XP 1000.
Do you prefer to ride or drive? Why?
I don't really have a preference just because when I do ride, in the passenger or driver seat, I always have the best time out there getting dirty and seeing what the mud holes are all about.
What and where is your favorite park to ride? Why is that your favorite?
Ever since we got into riding, I have always enjoyed attending all events at Muddy Bottoms. The atmosphere is amazing, and I love all the different trails that the park has to offer to all riders, no matter what unit you have. There hasn't been one ride there that I haven't absolutely had a blast at.
Who is your favorite person to ride with?
Without hesitation my favorite riding partner would be Corey, my fiance.
What is your favorite hobby other than riding?
Growing up, my passion has always been dance. I started dance at the age of two, and not long after that I did competitive dance. I have traveled all over and have won three national titles. Dancing holds a special place in my heart and to this day every once in a while, you'll catch me busting a move out on the trails!
Do you have any pets?
Yes, I have a German Shepard, and his name is Kash.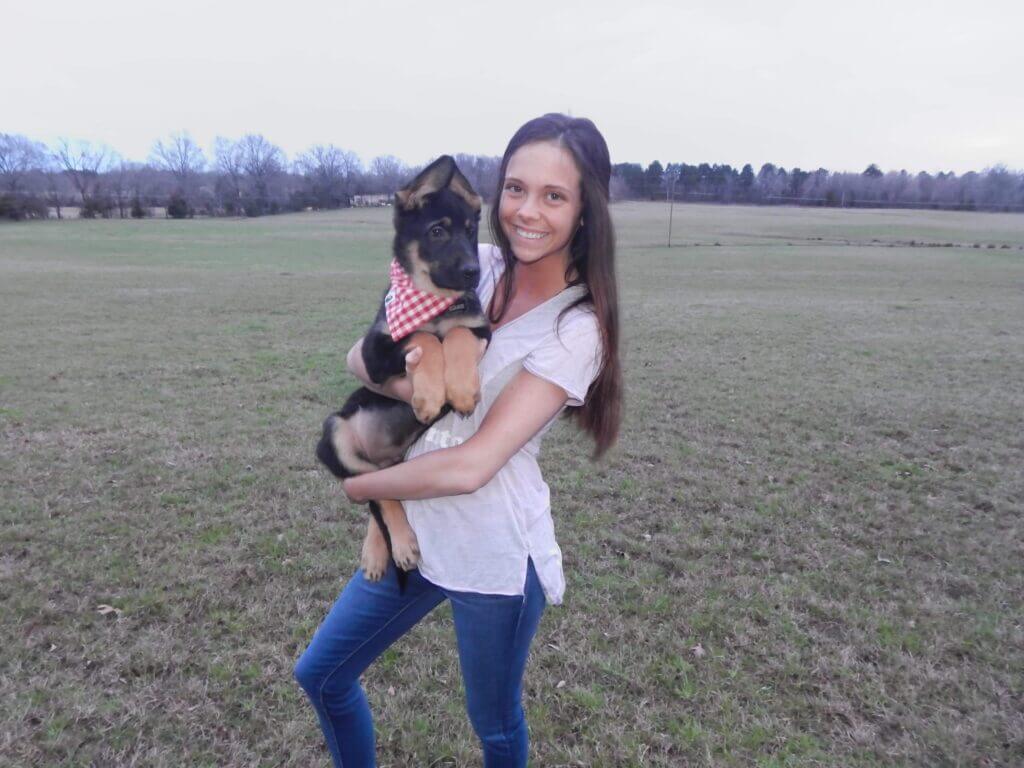 Who is someone you look up to? Why?
My grandmother has always been one of my biggest role models. Other than my mom, she has been my biggest supporter and my best friend. She is so kind hearted, and when her name is mentioned, people always have something nice to say about her. I hope one day I am half the person she is.
What do you do for work?
My sister in law, best friend, and I partnered up and opened our own business in December 2019, The Duo Designs. Opening my own business has been a dream of mine since I was little, and I wouldn't have it any other way.
How would your friends describe you?
My friends would say I'm outgoing, dependable, very bubbly, and a people pleaser.
What is your favorite quote or motto? Why?
"The best way out is always through." If you are in a tough spot, it is tempting to think of a way around it. Sometimes it serves as a reminder to just take the most difficult route, and that route is through. When you can get through anything difficult in your life, it is rewarding getting to look back and know that you can get through any obstacle that is thrown in your path.
What is one of your most embarrassing moments?
I'll never forget the summer of my 6th grade year, one of my best friend's dad took us tubing out on the lake, and a few of our guy friends tagged along. It was my turn to get on the tube and see how long I could stay on. Just as we were getting started and things started to get a little rough, I was barely hanging on with my legs dragging the top of the water. All of the sudden, I felt my bottoms fly off and everyone witnessed it. Needless to say, I had a towel wrapped around me the rest of the day and went home in tears later that night. I was mortified and that day will forever be my most embarrassing moment.
If you could travel anywhere, where would you go? Why?
I'd love the chance to explore Paris. The streets overflow with beauty, culture, and art. I love fashion, and Paris is where the headquarters is for some of the major fashion brands such as Louis Vuitton and Chanel. I'd also love to tour all the museums and cathedrals Paris has to offer and of course stopping by the Eiffel Tower.